While boxes of chocolate or flowers are often the gifts of choice at Valentine's Day, why not give the gift of a brilliant smile? We have an offer that is sure to make your valentine beam broadly!
Whiten & Brighten for 2*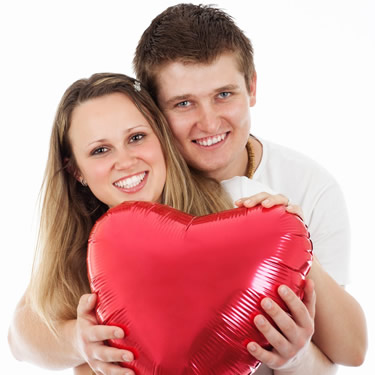 There's no better time than Valentine's Day to keep you and your favourite person smiling brightly. For just $1400, you get the following with our deal:
2 Dental Checkups
2 Dental Scales & Cleans
Necessary X-rays
2 Zoom In-chair Whitening Treatments
Take-home Whitening Kits
With this dazzling deal, you can show your partner how bright they make you feel with a smile to match.
The Benefits of Teeth Whitening
Dark and dingy teeth can detract from one's appearance. If your teeth are tarnished, you're likely to refrain from smiling in your professional and personal life. However, when you have a bright smile, you can enjoy many benefits:
Remove stubborn stains
Whether you drink coffee, tea, or red wine, or smoke, your teeth can become deeply stained. With professional teeth whitening, we can lift those stains to restore your smile beautifully.
Enhance your appearance
While fashion trends come and go, a white, beautiful smile is always in style. When your teeth look bright, you can boost your appearance.
Boost your confidence
Whether you want to take a new selfie, jump in for a group photo or need to give a presentation, a megawatt smile will help you feel more confident.
Appear friendlier
When you're confident, you'll likely smile more, which will make you appear more approachable. Coming across as friendly could pay off in both your professional and personal life.
Feel more positive
Teeth whitening makes you want to smile more. Even when you aren't experiencing true happiness, smiling tricks your body into believing that you are happy. Smiling is an instant mood booster.
* Any surgical or invasive procedure carries risks. Before proceeding, you should seek a second opinion from an appropriately qualified health practitioner.