Keyhole Dental Implants in Inner West Sydney
CT Technology at Your Smile Centre
In contrast to traditional implant placement, the experienced dentists at Your Smile Centre can help Inner West Sydney families enjoy a less-invasive option using "keyhole" techniques.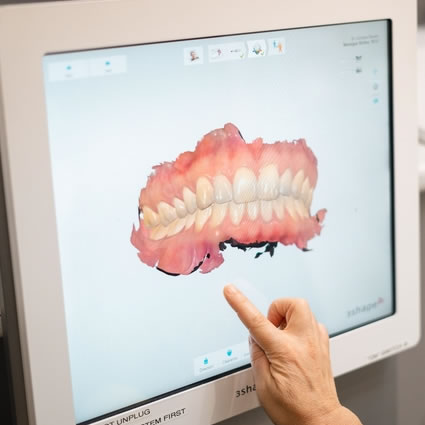 What Is a Keyhole Implant Procedure?
Using CT technology, this flapless procedure places your implant using 3D diagnostic technology that minimises the need for more extensive surgical procedures. Instead, only a small punch is made in the skin and the implant is placed straightaway.
Benefits of having a keyhole implant procedure include:
Improved post-operative comfort
Faster recovery time
Overall denture stabilisation
Depending on your situation, a keyhole implant may also be useful for replacing individual teeth. However, they are generally used for stabilising a full mouth removable denture.
Securing your denture allows you to avoid sore spots, rocking of your prosthesis throughout the day and provides additional confidence when you're eating or talking to other people.
Where Does the CT Technology Come Into Play?
With 3D imaging, our Inner West Sydney implant dentists are able to see exactly where your implants will be placed without the need to expose a greater area of bone during surgery. Using a computer-guided placement technique, the keyhole implant is far less invasive and straightforward when compared to conventional implant surgery.

Keyhole Dental Implants Inner West Sydney, Dulwich Hill, Hurlstone Park | (02) 9558 9876