Meet Our Team at Your Smile Centre
Our Dentists

Our Team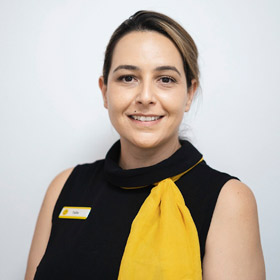 Tallie Athanasopoulos – Practice Manager
In her role at the practice, Tallie ensures that the operations of Your Smile Centre run smoothly.
She greets patients, books appointments, processes payments and more.
I especially love seeing a patient after their appointment and how their confidence has been restored in their smile!
Tallie Athanasopoulos
Tallie has worked in the dental industry for 10 years as a front office coordinator and dental assistant.
When she's not at the practice, Tallie loves spending time with her partner, family and friends.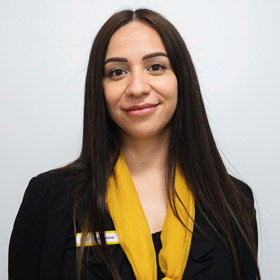 Katherine Bravo, Front Office Co-ordinator
With a passion for helping others achieve bright, healthy smiles, Katherine earned a Cert IV in Dental Assisting in Oral Health Promotion.
For me, dentistry offers many opportunities, challenges and rewards. It is a rapidly changing and expanding profession.
Katherine Bravo
Katherine regularly takes professional development courses so she can best serve our patients' needs.
In her spare time, Katherine enjoys outdoor activities, training, eating out and socialising.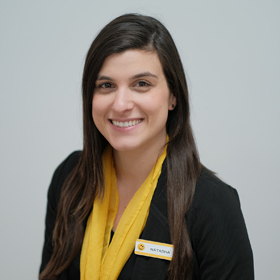 Natasha Gonzalez, Front Office Co-ordinator
Natasha has always enjoyed helping people, making her role at our practice the perfect fit. As she puts it,
"Our teeth are always something on display to the world-contributing my time and patience to help someone fix their smile is an incredible feeling."
Natasha Gonzalez
Natasha holds a Bachelor of Creative Arts, graduating in 2008. At the practice, she hopes to help patients feel confident int heir own skin.
Outside of the practice, she enjoys spending time with her husband and young son exploring the country on weekends and trying new local eateries. In the warmer months, the family loves to hit the beach and explore the outdoors.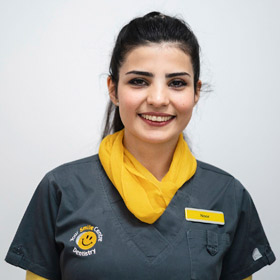 Noor Challoob, Dental Assistant
To prepare for her career as a dental assistant, Noor earned a Cert III in Dental Assistant from TAFE NSW Randwick in 2018. She is currently working towards a Cert IV in Dental Assisting-Radiology
l love seeing patients' smiles transform, and being able to touch a patient's life in a positive way. I not only like to give them a healthy smile but enhance their quality of life.
Noor Challoob
When she's not at the practice, Noor enjoys spending time with family and friends. She also likes to walk, shop, see movies, play games, read novels and stories, and listen to music. Noor also loves art and drawing, as well as cooking.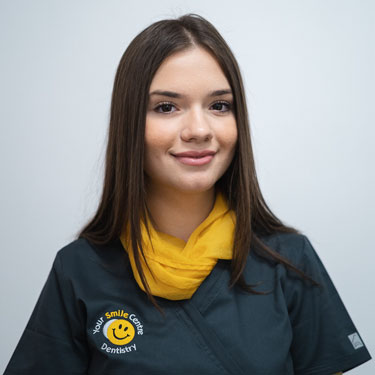 Ana-Maria Stevans, Dental Assistant
Ana-Maria loves helping people. She is enthusiastic, creative, and enjoys hands-on, mind-stimulating activities (like puzzles).
Ana-Maria is studying Dentistry and works as a dental assistant during university holidays. Being a Dental assistant gives her the opportunity to help patients and dentists at the same time.
It's an incredible joy to be part of helping people in need and making difference to people and society
Ana Maria Stevans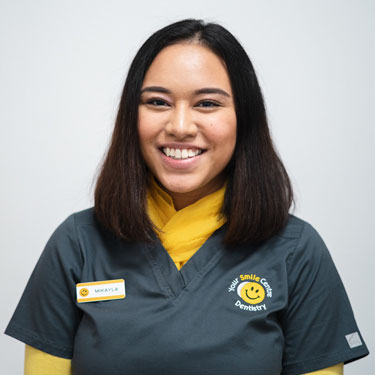 Mikayla Ngapaku, Dental Assistant
Laser-focused on meeting the needs of patients, Mikayla endeavours to do all she can to help them achieve bright and healthy smiles.
She enjoys learning new things that can significantly benefit our patient community.
The most fulfilling aspect of being a dental assistant is seeing patients happy!
Mikayla Ngapaku
When she's not at work, Mikayla enjoys going on hikes, hanging with friends and going on adventures.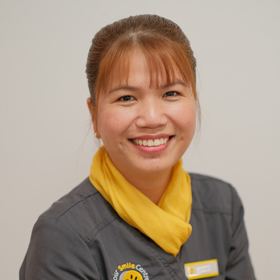 Joyce Tu Phan, Dental Assistant
Joyce holds a Certificate III in Dental Assisting and loves helping patients of all walks of life achieve their smile goals.
When she isn't in the practice, she enjoys camping, fishing, cleaning and cooking.
Learn more about Joyce when you visit us for your next appointment!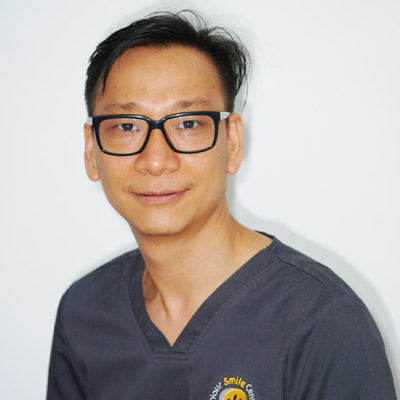 Mr. Loi Loi Hoang, Dental Assistant
For Mr. Hoang, being on a dental team that helps patients enhance their beautiful smiles is the best part of his day. He enjoys observing dental procedures and acquiring more knowledge to build his skills.
After earning an overseas degree in dentistry, Mr. Hoang attended UWS to earn a Bachelor of Medical Science, graduating in 2017. He is currently working towards having his dentistry degree qualified in Australia by completing the ADC examinations.
The most fulfilling part of what I do is seeing big smiles on my patients' faces and working as a part of a team."

Mr. Loi
When he isn't in the office, Mr. Hoang can be found tending his plants. He enjoys gardening and cycling around the Cook River bike paths. To continue learning and developing his skills, he regularly practises clinical communication skills.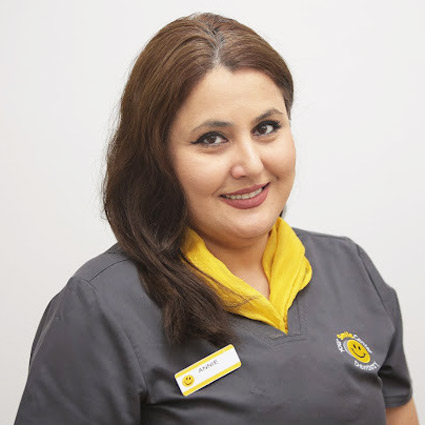 Annie, Dental Assistant
Bio Coming Soon! Restile Robosa, Oral Health Therapist
I found my passion for dentistry while working as a dental assistant. With a keen interest in oral health promotion and preventive dental care, I earned a Bachelor of Oral Health from The University of Sydney in 2015."
To further her education, Restile took an Adult Restorative Course from The University of Sydney and did the Master Implant Program from The Brener Implant Institute.
Restile has trained in numerous dental hospitals around Sydney, and has experience working with both children and adults. Her work in oral health promotion has ranged from oral hygiene instruction to children in preschool visits, to educating nurses in aged care.
While Restile likes caring for patients of all ages, she especially enjoys working with children, ensuring they have a positive and fun experience during their visits. For Restile, patient comfort always comes first. Using a gentle approach, she strives to tailor every appointment to her patients' needs.
When she's not caring for patients' smiles, Restile enjoys baking bespoke cakes and hiking to explore all the natural beauty Australia has to offer.

Meet The Team at Your Smile Centre | (02) 9558 9876