Sports Mouthguards for Inner West Sydney Athletes
Your Smile Centre Loves Your Smile
Are you part of an athletic team or involved in individual sports? Wearing a custom-fitted mouthguard can reduce the risk of trauma or broken teeth during athletic activities. Our experienced dentists have treated hundreds of dental emergencies over the years. Fortunately, most Your Smile Centre patients can be spared pain and discomfort by protecting their teeth with a fitted appliance.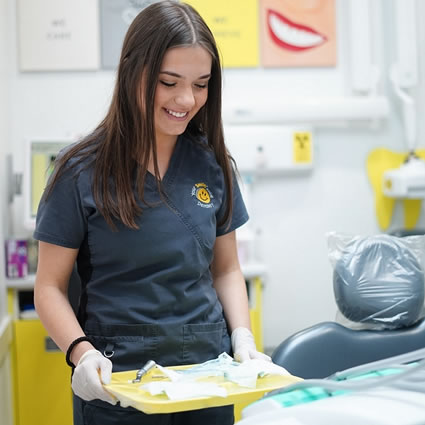 Which Type of Sports Mouthguard Should I Wear?
Over-the-counter guards are quite loose and bulky. They don't provide much support, so there is often a greater risk of injury. In contrast, a customised sports mouthguard will stay in place and guard against problems like
Concussions
Broken or chipped teeth
Knocked-out teeth
Lip lacerations
Having a custom-made appliance is one of the most effective ways to protect your teeth during athletic events. To make yours, Your Smile Centre will take an impression of your teeth to create a fitted guard that hugs comfortably around your teeth to protect them during specific types of activities. We can even adjust the thickness or colour of your mouthguard to meet your personal preferences.

Sports Mouthguards Inner West Sydney, Dulwich Hill, Hurlstone Park | (02) 9558 9876