Dental Implants in Inner West Sydney
Dental implants are a quality long-term solution for missing teeth. Living with missing teeth impacts more than just your self-confidence. Tooth loss can lead to resorption of bone in your jaws, shifting of the adjacent teeth and even affect whether or not you're able to maintain a balanced diet.
At Your Smile Centre, our highly experienced Inner West Sydney family dentists offer life-changing implant solutions to help you feel happy about your smile again.
What Are Dental Implants?
Implants are artificial tooth roots placed into the jaw where the tooth root used to be located. They fuse with the bone and serve as a strong anchor to support replacement teeth (fixed prosthesis, such as a crown, bridge or denture (All-on-4™), (All on 6 or 8) Depending on the number of missing teeth you have, you may need as few as four implants to support a full mouth prosthesis.
They are incredibly strong and designed to last a very long time.
Placement Techniques Tailored to Your Needs
Depending on the type of smile rehabilitation that needs to take place, our skilled dentists offer few types of implant placements:
Traditional Dental Implants
Specifically designed for single tooth replacement, an implant can be placed nearly anywhere in your mouth, as long as healthy bone support is available. Implants can also support larger restorations such as bridges.
DIOnavi implants – minimally invasive, high-tech, peronalised
This fully optimised, fully digitalised system makes it easier for both dentists and patients to give and receive treatment. For us, it presents a calculated and controlled way of performing the placement, while for you the patient, it means minimal (keyhole) surgery with no surgical incision, no sutures, less chair time, less bleeding, less risk of inflammation and or infection. If you've been told in the past you weren't a candidate for dental implants, we have good news: You may be one now.
The DIOnavi Difference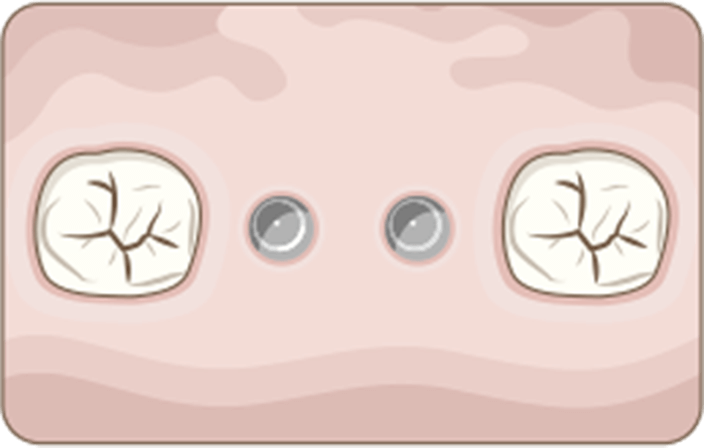 DIOnavi EcoDigital Implant Procedure
There's no surgical incision, no sutures, small holes are done through computerised surgical guide, which means it's comfortable, recovery is quick, with less chance for complications. The procedure itself is precise and fast, taking just minutes to perform. If you've been told in the past you weren't a candidate for dental implants-good news-you may be one now.

Conventional Dental Implant Surgery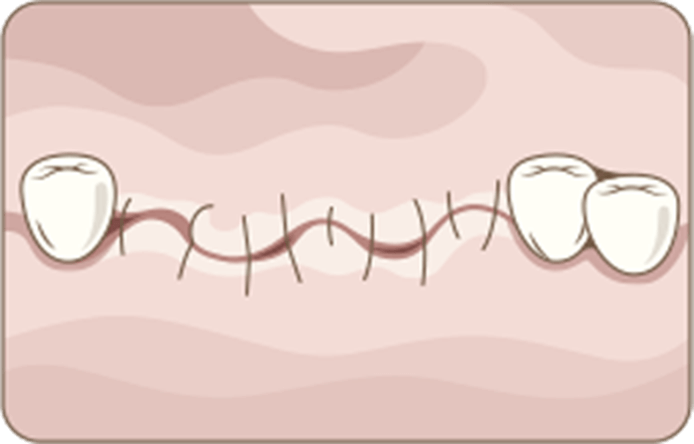 Conventional implant techniques require a surgical incision (cutting and sutures). Complications from surgical incisions like bleeding and swelling can make implants a no-go for people with health conditions like high blood pressure, diabetes, or heart disease. Older adults can also face roadblocks with conventional implants.
Mini Implants
Generally used for denture stabilisation, keyhole techniques limit the invasiveness of the surgical implant process.
Frequently Asked Questions
What is the process to get a dental implant?
First step to get your dental implant would be to come in and see us for a consultation. If you are interested in implant placement we will assess your mouth and determine if you're a good candidate for dental implants. For assessment we'll take a 3D scan and we'll need 3D x-ray (CBCT).
Following your assessment, we can book in your procedure where we will complete the dental implant placement. Our experienced team takes a lot of care with each patient, ensuring they have a comfortable experience. We use high technology and as long as healthy bone support is available, keyhole procedure will be performed.
The last step to finalising your implant is coming in after a few months following your oral surgery. This allows your mouth to accept the implant as if it was one of your own teeth and to completely heal around it.
When you come in for your last appointment, we will put a crown over the implant and you will have full functionality just like a normal tooth again.
At Your Smile Centre, we believe everyone deserves a healthy, happy smile. We've introduced interest-free payment plans with the National Dental Plan so you can smile now and pay later!
I'm nervous to see the dentist. Do you cater to highly anxious patients?
It is our goal to give all our patients a comfortable and positive experience. Our highly trained team have worked with even the most anxious patients who now enjoy seeing us for their dental care. You can feel assured you're in safe, gentle hands.
If needed we offer Sleep Dentistry ( IV sedation )
Australasian Society for Conservative Implant Dentistry
At Your Smile Centre, our dentists are proud to belong to the a Australasian Society for Conservative Implant Dentistry, an organisation which is committed to educating and training qualified dentists to perform conservative dental implant treatments. These treatments have predictably high rates of success so that the community can benefit from simplified and more affordable options for missing teeth. You can rest assured that your implant treatments are in safe and experienced hands!
* Any surgical or invasive procedure carries risks. Before proceeding, you should seek a second opinion from an appropriately qualified health practitioner.

Dental Implants Inner West Sydney, Dulwich Hill, Hurlstone Park | (02) 9558 9876