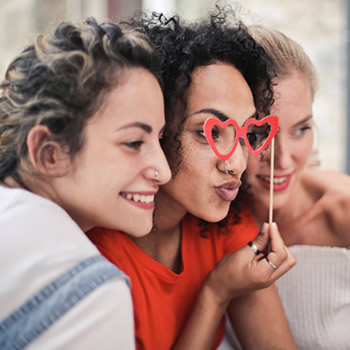 Do you avoid smiling for group photos or selfies? Would you like to have more confidence in your personal and professional life? Thanks to the many cosmetic dentistry services we offer, you can get the smile you've always wanted!
Our highly skilled and experienced dentists provide exceptional care. They offer a gentle hand and professionalism that you can trust.
Our Suite of Smile-Enhancing Services
Attaining the smile of your dreams is possible with the following procedures:
Crowns and Bridges
If you have missing or broken teeth, a dental crown or bridge may be the ideal solution for you. Not only do they help to restore your teeth, but they also enhance them to give you the more confident smile you deserve.
Implants
Having one or more missing teeth can leave you lacking confidence and the ability to chew comfortably. At Your Smile Centre, we offer traditional implants, All-on-4™ dental implants and Keyhole implants. You can restore your smile and enjoy a higher quality of life.
Teeth Whitening
Turn tarnished teeth into a beautiful set of pearly whites with our teeth whitening options. We offer both professional, in-office whitening and take-home professional whitening kits.
Veneers
If your teeth are chipped, gapped, uneven or discoloured, veneers can help to improve their appearance. Veneers are bonded over the front of your teeth to mask aesthetic concerns.
Invisalign®
If you are looking for an effective and wearable way to a straighter smile, Invisalign could be the answer. Come in for your initial consultation to see if our clear aligners are suitable for you.
Braces
Our Damon(R) braces are a progressive answer to traditional orthodontic care, with less force and improved aesthetic techniques designed to straighten even the curviest of smiles.