Meet Dr Ashley Jones, Dentist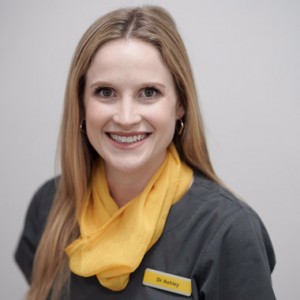 Having attained a Bachelor of Dental Science (BDSc) from the University of Queensland in 2010, Dr Ashley always wanted to work in healthcare and enjoys getting to chat to lots of different people each day and form long term relationships with her patients.
Dr Ashley is passionate about the preventative nature of dentistry and educating her patients so they can enjoy the highest standard of oral health possible in the long term.
EXPLORE OUR SERVICES

Outside the Practice
She is a member of the Australian Dental Association and has attended a number of professional development courses. Outside of the practice, Dr Ashley enjoys going to the theatre, travelling to exotic destinations and singing and playing the piano.
Experience gentle preventative dental care from Dr. Ashley. Book an online appointment today!

Dr Ashley Jones, Dentist | (02) 9558 9876